Maximize the impact of your brands and products
With our Klee Store, Klee 3D and Klee Studio merchandising software, improve your visibility at the point of sale and maximize the economic impact of your merchandising
Request a demo

Strengthen your merchandising performance at all levels of decision-making
Whether you are a store manager, category manager, marketing or merchandising manager, our merchandising solutions respond to your management and seduction visual challenges.
Store Manager
Make better decisions about the re-modelling of your store and category strategy. Facilitate the adaptation of your merchandising plans to your catchment area and to new consumer expectations, in order to maximize your turnover and profitability. Use simulations to check the soundness of your strategic decisions.
Category Manager
Enhance the relevance of your displays and increase efficiency with comparison and simulation to improve the range on your shelves and promote the customer experience. Make your recommendations more convincing with 3D representations.
Responsable merchandising
Have a comprehensive solution to manage your product visuals, your 3D projections and all your furniture units in one place. Save time. Easily ensure that the right product is in the right place and in the right quantity by adhering to your merchandising rules.
3%
Improve turnover by 3% on average
Manage your merchandising strategy with Klee Store
Improve the management of your shelves and point of sale promotions with our retail execution solution.
Easily manage all your data, from product information to selections, including your furniture units. Our solution is essential for analysing a store's potential, discovering development opportunities and creating merchandising plans, as well as generating more efficient planograms.
Opt for management merchandising software that is both simple and cutting-edge.
Find out more about Klee Store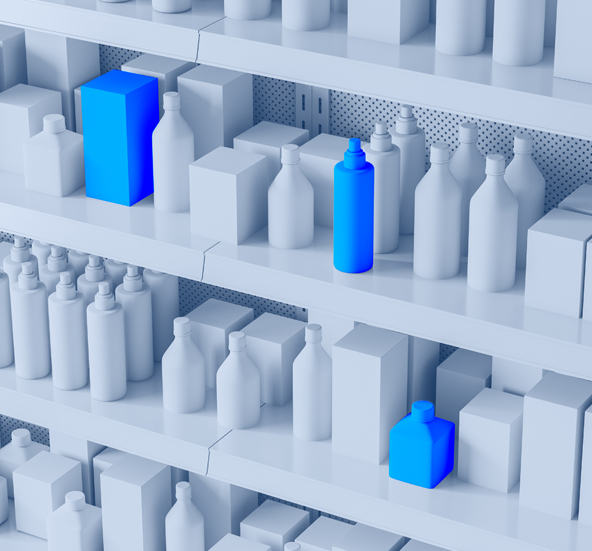 Increase your persuasive power with Klee 3d
Make the difference and increase your shelf-share thanks to the attractive showcasing of your promotions and planograms. Enhance your merchandising concepts, facilitate customer connection and interaction and captivate your customers with 3D immersion in ultra-realistic virtual points of sale.
Find out more about Klee 3d

Maximize the visual quality of your products with Klee Studio
Simplify the creation of your digital content, control your data and product visuals, optimise your SEO and the relevance of your merchandising. Retail execution also involves omni-channel consistency and an attractive image.
Find out more about Klee Studio

Make more informed decisions with Klee Analysis
Make strategic decisions by accessing a relevant decision-making database. You benefit from powerful and decisive decision-making assistance, based on reliable data that is updated in real time.
Find out more about Klee Analysis