How can you address the new realities of the consumer goods market?
Software for field sales representatives in the consumer goods sector Software for salespeople on the ground in the consumer goods sector
Contact a business expert

Software solutions: a response to the new challenges facing salespeople on the ground in the consumer goods sector
Under the combined effect of the health crisis, the growth of e-commerce, drive-thru and the inflationary trend on certain products, the consumer goods sector is constantly changing. Consumer expectations and purchasing behaviours have changed for good. New consumers are now omni-channel. They want to consume more responsibly, while still being concerned about their purchasing power. To meet their new expectations, bulk, organic and local products are gaining a firm foothold on shelves.
Sales people on the ground, area managers and section managers have a new role to play in order to improve their response to these new expectations. Solutions exist to help them meet the new challenges of retail together. Since data is essential to sales management, SFA solutions and merchandising software have become essential to drive growth. Decision-assistance, store analysis, time-savings in execution, optimisation of merchandising plans and personalisation of promotional concepts are all means of enhancing performance and creating mutual value between consumer goods manufacturers and distributors.
Find out more about Klee Commerce solutions to develop a new business experience.
They grow up with us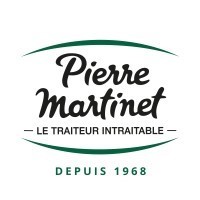 Our Sales Force Automation solutions
Klee Sales, Klee Companion, Klee Internet Sales and Klee Analysis – adopt the best solutions to boost your sales performance.
SFA Solutions
Our merchandising solutions
With Klee Store, Klee 3D, Klee Studio and Klee Analysis – strengthen the performance of management and visual merchandising. 
Merchandising solutions