The power of Klee Sales SFA CRM on mobile
Klee Companion, your mobile SFA for your nomadic sales force
Request a demo

A CRM SFA solution
coupled with the advantages of your mobile
Distribution constraints, small stores, improvised meetings on a pallet corner…
Not always easy to conduct a visit with a laptop.
Don't hesitate any longer, the SFA mobile solution satisfies your nomadic needs.
Add on to Klee Sales, Klee Companion makes life easier for your sales force in the field.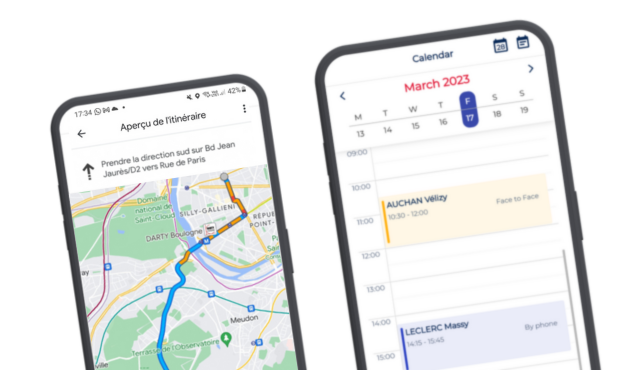 The SFA mobile application is essential for more responsiveness
Enjoy the native features of your smartphone: switch between phone or video appointments without any constraints, use the camera mode, write an email or make a direct call from your customer file.
Request a demo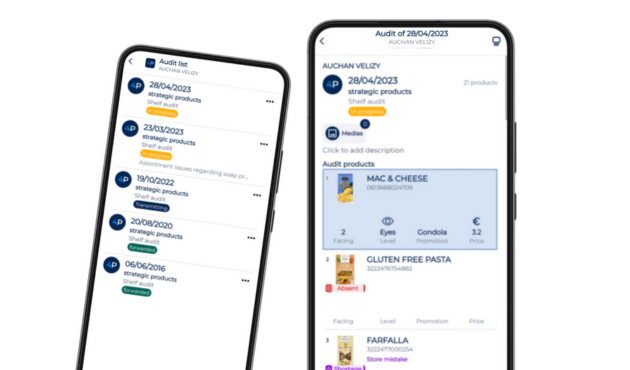 All your customer information in one place
No need to search. All the information you need in-store is in your pocket: contacts details, visits, training…
Orders, 4P report, Perfect Store, complaints, questionnaires… You manage your sales performance on-the-go with more agility!
Request a demo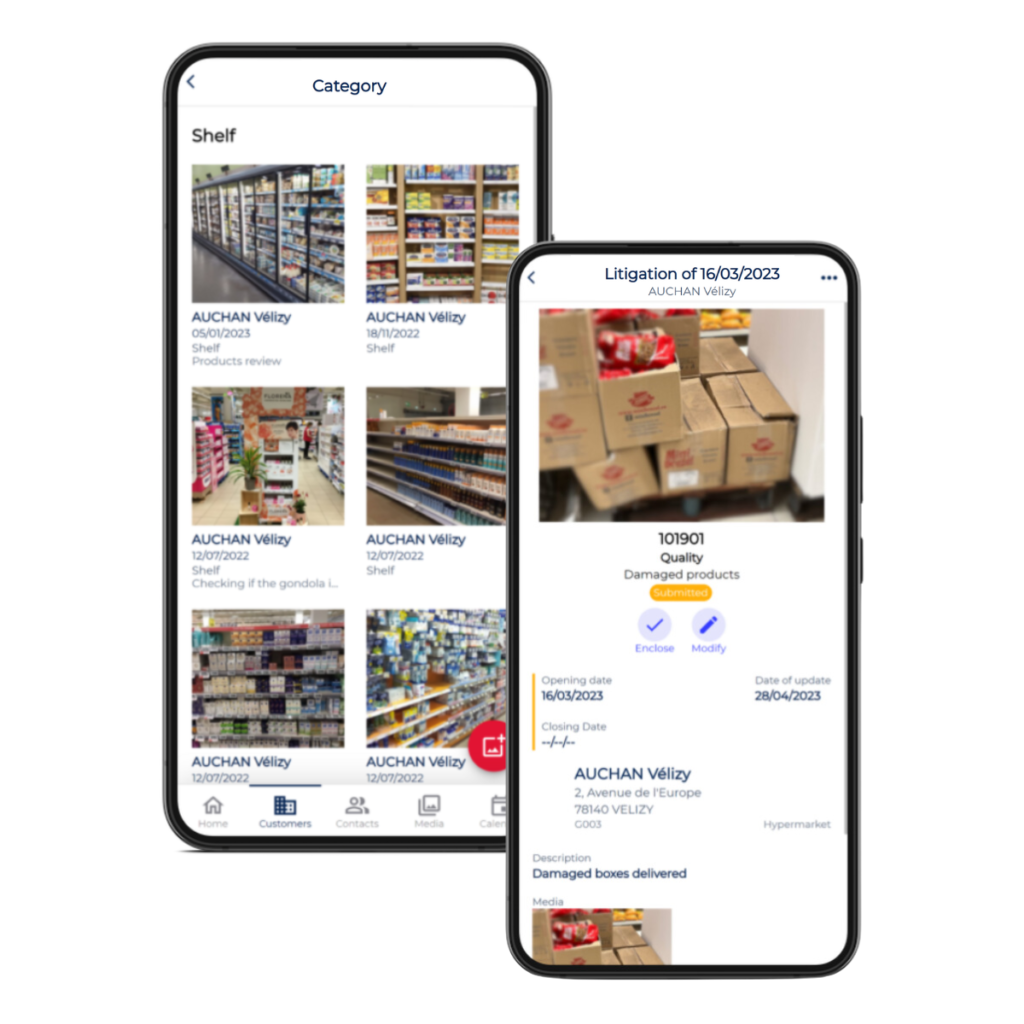 Optimal information sharing
Sharing photos, questionnaires, or complaints is instantaneous.
On mobile devices, surveys, in particular, become child's play.
You can add comments to your photos and sort them by theme: promotion, complaint,… Essential information is received 5/5 thanks to instant data sharing: out-of-stock items, order status, complaints…
Request a demo