Improve management
of your shelves and promotions
Klee Store – merchandising software designed as a powerful sales support tool
Request a demo

With Klee Store,
gain two to three growth points
How can you successfully plan the placement of products in points of sale?
With Klee Store, analyse a store's potential, strengthen your display strategies,
and maximize economic impact through better management of shelves and promotional campaigns.
Klee Store merchandising software is a lever for growth and profitability,
for manufacturers as well as distributors.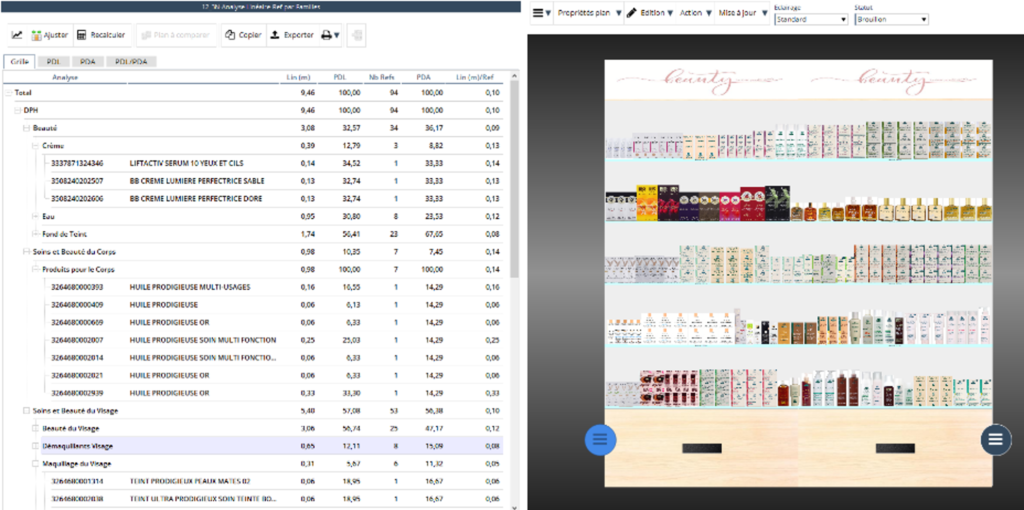 Simulate your merchandising display strategies
Adjust your merchandising recommendations according to product demand and various types of stores, nationally and locally.
Optimize your shelf layout and boost sales with your shelf display software.
Request a demo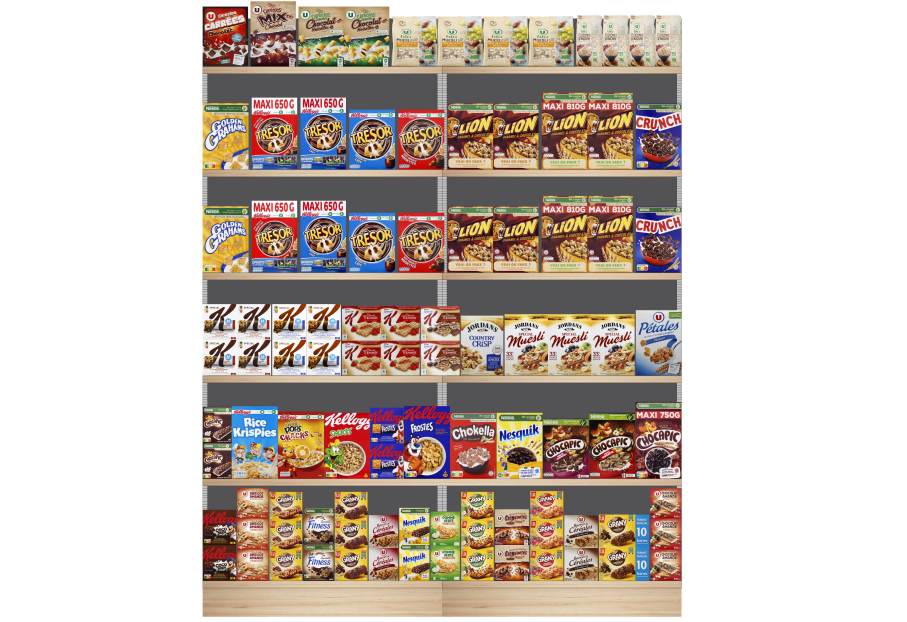 Develop shelf profitability
Develop the market share of product categories and product mix based on product performance collected by sales forces via surveys on the ground.
Effectively manage and plan product referencing, increase the profitability of your sales areas and anticipate changing consumption.
Request a demo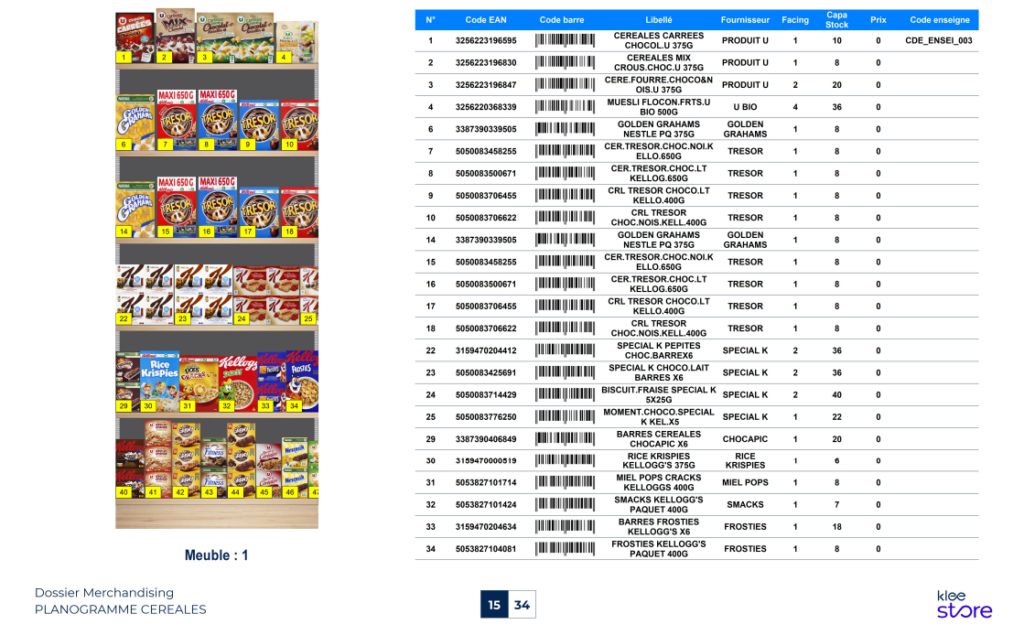 Apply head office recommendations effectively
Check the proper application of merchandising recommendations. Klee Store makes it easy for your sales force to compare targets against shelf reports.
Use our merchandising books in negotiations to enable you to make proactive suggestions and adapt your recommendations to the specific characteristics of a point of sale. Merchandising must first involve the section manager.
Request a demo