The visual merchandising solution to improve your point of sale performance.
3D merchandising for your packaging tests, merchandising concepts, POS, corners.
Request a demo

Optimize your merchandising with 3D virtual reality
3D merchandising is an essential lever for performance in-store for both manufacturers and retailers. 3D visualization opens up new perspectives for merchandising and trade marketing managers to accelerate decision-making and improve the effectiveness of their point of sale actions.
Validate the relevance of your merchandising concepts
With your 3D merchandising software, simulate the impact of in-store experience and test your category management recommendations in a hyper-realistic store environment.
No more endless back-and-forth. Make informed decisions and give yourself the tools to more easily convince your clients with personalized immersive 3D projections. It's time to move towards retail innovation.
Request a demo
Theatricalize your trade marketing operations
Distributors are constantly seeking new ideas to enrich their customers' experience and optimize their shopping journey.
Enhance your trade marketing operations, stand out with 3D virtual reality, and increase your impact by projecting your virtual store online. It's time for personalization.
Request a demo
Successfully deploy your in-store operations
How can you ensure that your customers easily find what they are looking for in your aisles? How can you create an unforgettable shopping experience for them every time they visit?
Whether you are a Merchandising Manager for a retail chain or a Point-of-Sale Animation Manager, 3D merchandising meets your needs for designing and deploying merchandising and marketing operations with simplicity and efficiency. You save valuable time.
Request a demo
No technical knowledge required
With our merchandising 3D SaaS software, create your 3D planograms in just a few clicks

Create promotions taking into account the constraints of your stores

Create your 3D layout guides easily. Realize a digitalized follow-up of your conformity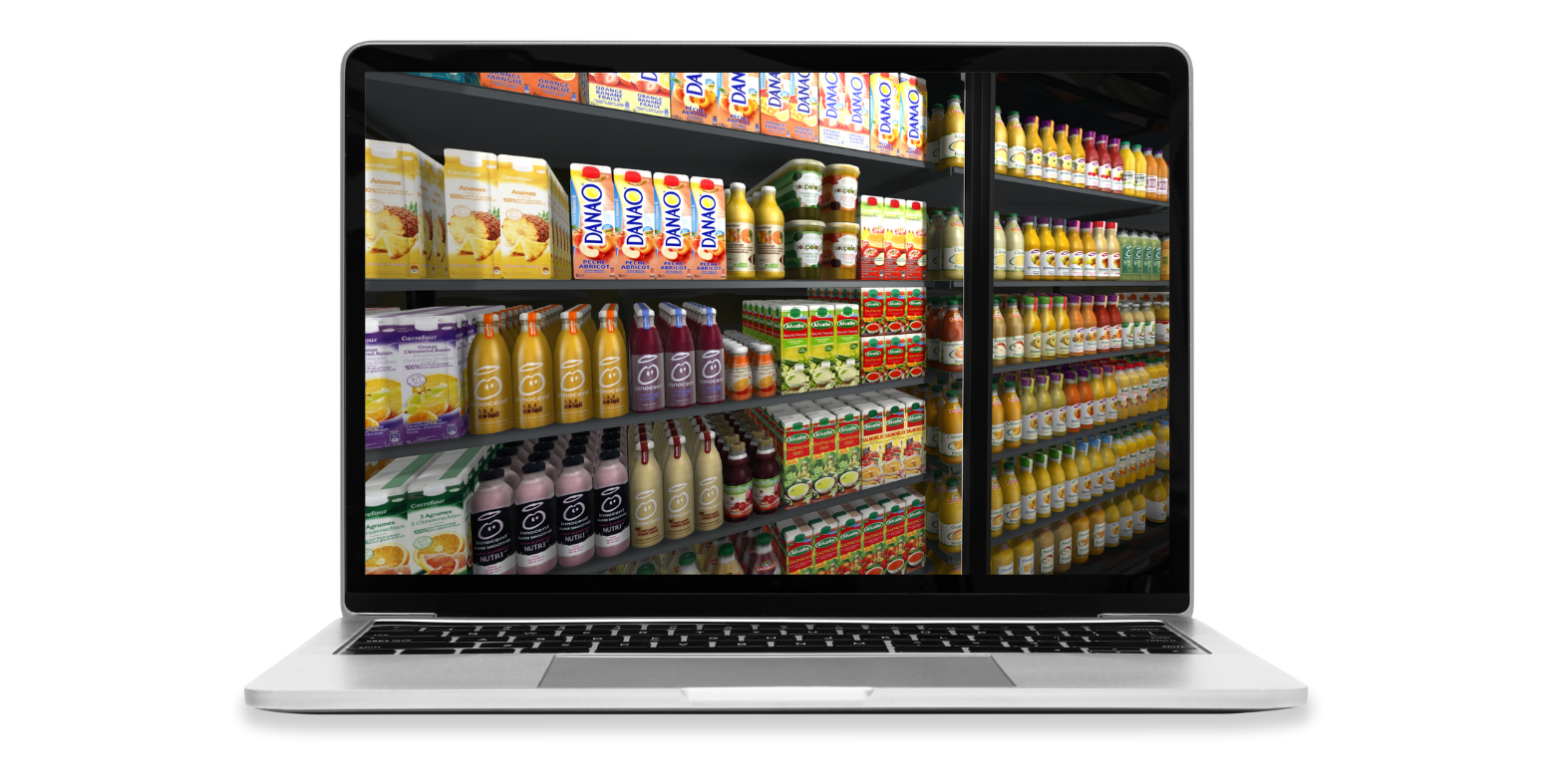 Clients growing alongside us